Myboat stories
Let our clients do the talking. We love the sun and the sea and we have the privilege to enjoy it daily. Definitely a wonderful way to spend your precious vacation time. Thank you for granting us your seal of approval.
25/5/2016
"Thank you for a perfect day!"

Greetz fam Vorm
Holland
1/6/2016
"A great day out on ''Too Fast''!
Looking forward to our next trip "
Henrik & Louise Darlington
Essex U.K.
6/6/2016
"Thank you for a wonderful day at Delos / Nammos / Super Paradise.
The perfect afternoon with the perfect company.
Hopefully we have another day like this again soon!!"
Santam, Dominik, Diryeon and Jake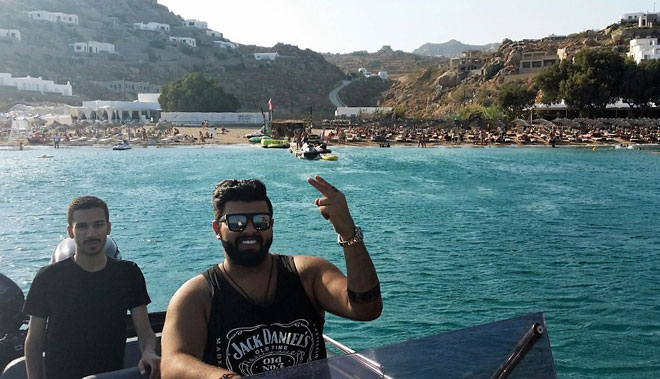 24/6/2016
"We have a nice day with the black boat and we are so excited to make this again.
I am in love with this boat and also with the dance girl in super Paradise !!!"
Mohammad & Aziz
Kuwait