Sunset Luxury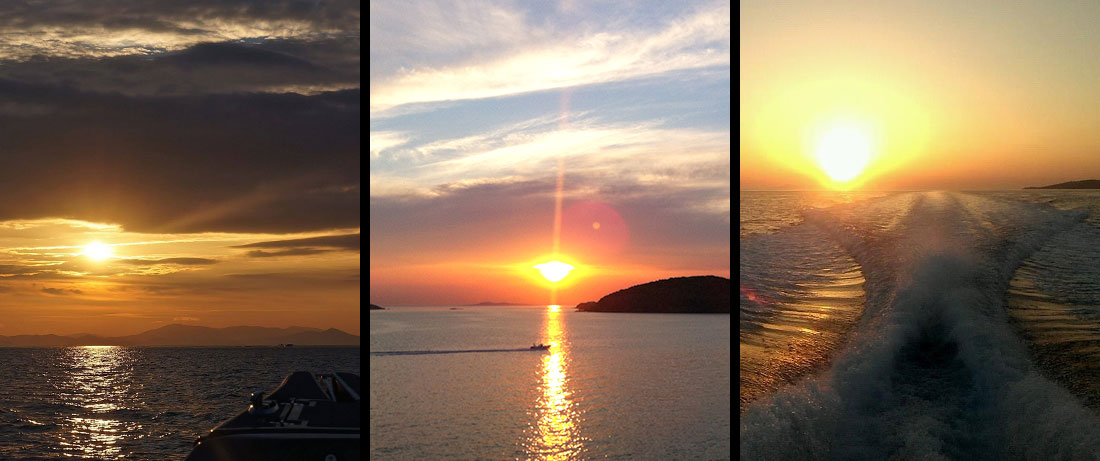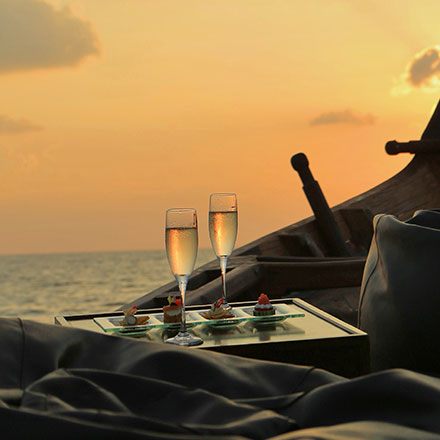 La vita e Bella.
"A sunset – tears are words waiting to be written" - Paolo Coelho
The ultimate enjoyment of Sunset. Experience the naturally romantic scenery and delight yourself into a magical atmosphere. Our sunset memorable cocktail, for the most charming evening on the Mediterranean starts from Psarou Bay.
A journey towards the sun with a bottle of cold wine and an assortment of fruits, it's our perspective for an amazing view of the setting sun over the infinite horizon of the Aegean Pelagos.
Crossing Prasonissia and while approaching Agios Ioannis, sunset colors reveals nature's most stunning artistry. Somewhere between Delos area, small isle of Bao and Little Venice, the playful way in which sunbeams interact with the clouds make each sunset unique and worthy of awe.
Through sea water reflections and sparkles you can salute the setting sun and create lifetime memories with the indelible mark of true romance.